De Saint 0083 - De Saint en de musketiers
Tuesday, Nov 30 2010, 23:45
books
Permalink
En hier is de volgende Saint: De Saint en de musketiers.
Veel leesplezier!

Download
het boek vanaf mijn SkyDrive account. Dit is een voor iedereen toegankelijke map.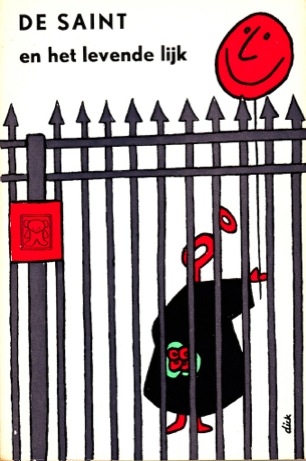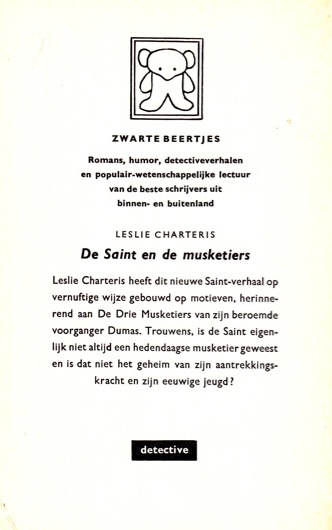 Herbal liqueurs from Bärwurzerei Hieke Zwiesel in Germany
Friday, Nov 26 2010, 10:30
Drinks
Permalink
I recently got a present from a good colleague. It was a package with three jars with different tasting German herbal liqueurs from Bärwurzerei Hieke Zwiesel.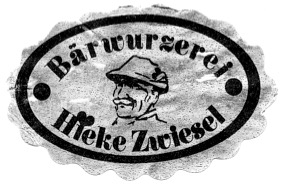 The reason I write about them is simply because I only knew the standard brownish herbal liqueurs - I have never tasted something like these before. These taste super! Here they are... give'm a try.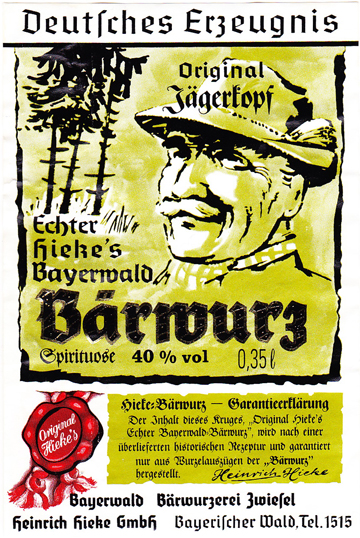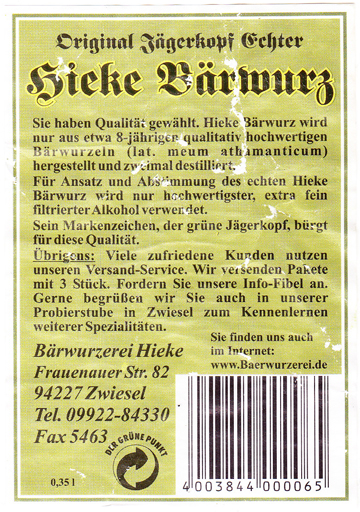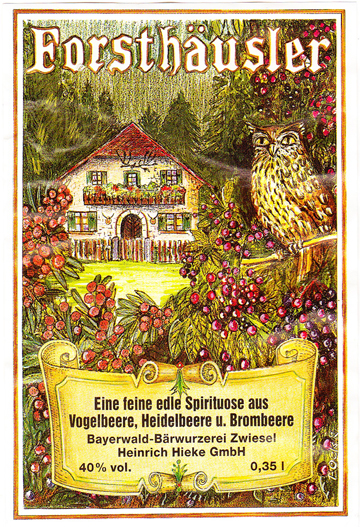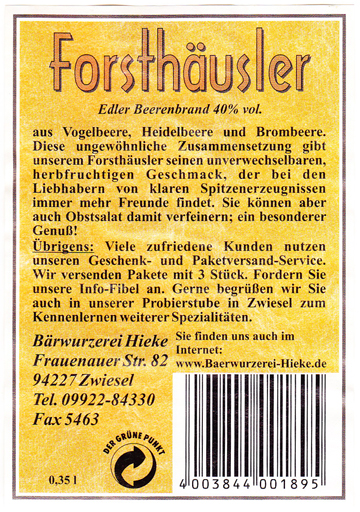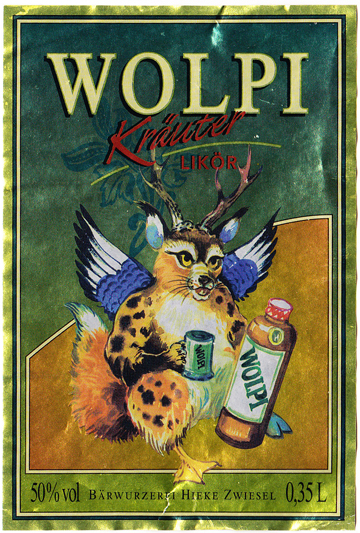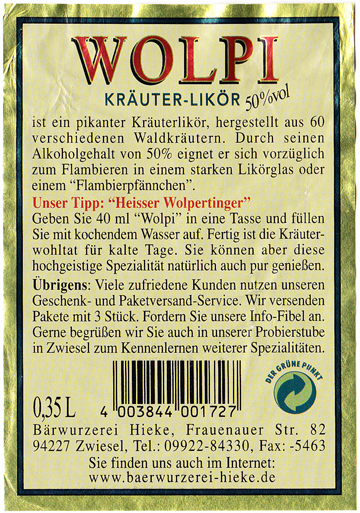 Use Flot graphing library with Lasso Professional
Thursday, Nov 25 2010, 23:05
Javascript, jQuery, Lasso, programming
Permalink
I have
created a quick example
on how to create a graph with Flot and Lasso Professional. Flot is a really cool graphing library and Lasso is a cool programming language. Together, they create a great graph!
My Cat Ate My Croissants
Sunday, Nov 21 2010, 20:41
Film, video
Permalink
I was just bringing the first load of groceries inside and then our cat took his chance ... and succeeded ;-)
(
direct link to YouTube
in case the movie doesn't load properly)
Berlin
Tuesday, Nov 16 2010, 07:52
Hotel, Travel, Vacation
Permalink
End october 2010 my wife and I went to Berlin where I attended the Lasso Developer Conference 2010 (see previous post). We planned a long weekend so we could see something of the famous city. I have never been there before! We had such a nice weather, it really was amazing.
Via a tip of a good friend of ours, we booked an apartment, instead of a hotel, via
Airbnb
. I found a
very nice apartment
, right in Berlin Mitte. The photo's on the Airbnb site show exactly how the apartment is. But it also has a balcony where we had our breakfast every morning! On top of all this, the apartment also offers a DSL internet connection for free - wifi or cable. By renting an apartment, we could spend our money during the day and cook for ourselves at the apartment.
I made a panorama of the living room:

and here's a shot of the nice balcony: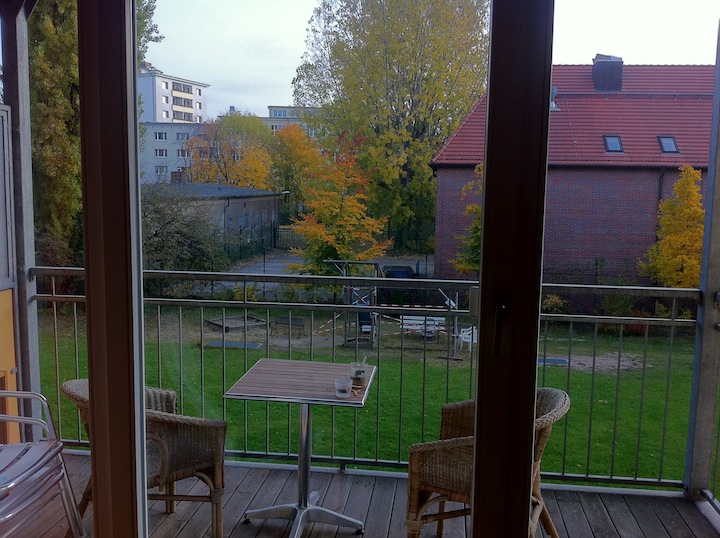 It was soo quiet in Berlin Mitte, you hardly imagine yourself in the middle of a mega city. I can really recommend this and I would certainly rent it again when we go back - I haven't seen all of Berlin yet. We only did the major touristic stuff by foot and bike. Funny, look at the shape of the route we took: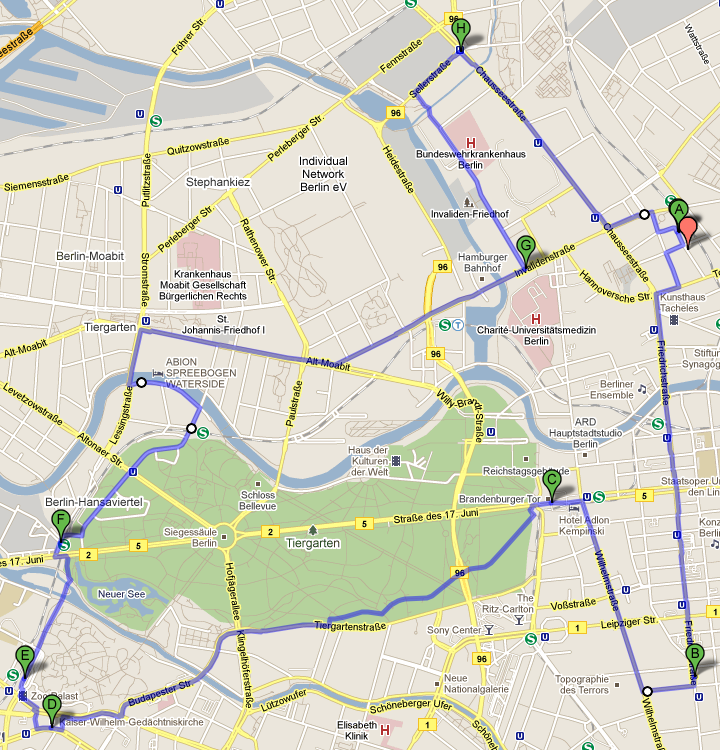 At the Lasso Developer Conference 2010
Friday, Nov 05 2010, 00:16
Lasso, Mac OS X, programming, software, Windows
Permalink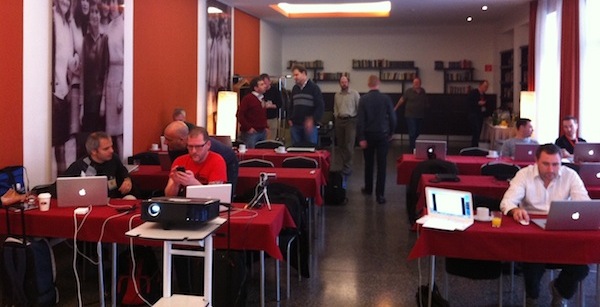 The
Euro Lasso Developer Conference 2010
was held in Berlin on 30 and 31 of october 2010 @
GLS Campus Berlin
. Organized by
ANU Internet Services
, this was a great idea and happening. The brand new Lasso 9 was discussed very much; various demos and presentations of code and sites built with Lasso 9.
LassoSoft
announced they found an investor and were getting back on track! Only good news - of course!
It was nice to meet fellow developers who I normally only have contact with by reading and posting to mailing lists.
Thanks to Chris Wik from ANU for his spontaneous idea and rapid put-together of a well done DevCon!
Presentation Videos:
The Eurolasso Channel @ Bambuser
More links:
Database Versioning by Johan Sölve
L-Debug
and
L-Benchmarking
by Ke Carlton

Twitter

Flickr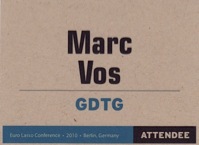 Foto: Wawollie Robot
Thursday, Nov 04 2010, 10:13
Art, Rommelmarkt
Permalink
Tijdens een bezoek aan Wawollie in Goor, zag ik dit prachtige beestje staan: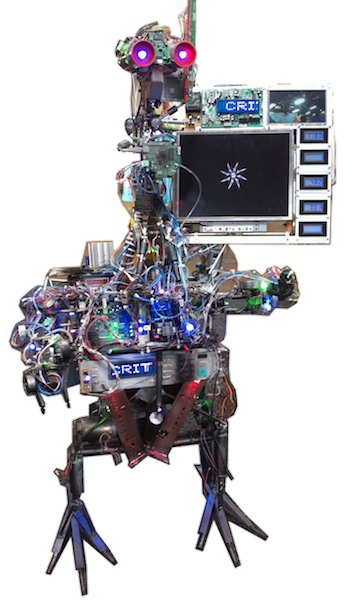 Meer over
Wawollie
bij
Man Bijt Hond
en
hier is de locatie
(waar de groene pijl staat op de kaart).
Hier is een groot-formaat png met alfa-kanaal:
IMG_0053.png
Ansichtkaarten
Wednesday, Nov 03 2010, 18:24
Art, Photo
Permalink
Ik ben een nieuwe pagina gestart waarop ik al onze zelfgemaakte ansicht- en wenskaarten ga plaatsen. Ik pas de kaarten na eigen gebruik aan zodat ze algemeen toepasbare zijn. Van sommige heb ik de Photoshop file ook beschikbaar gesteld en die bevinden zich in de download link. Dus ... als je op Ameland zit of eens een andere kerst- of nieuwjaarskaart zoekt,
kijk hier dan eens
.