Shell Helpt boekjes #shell #shellhelpt #auto #motor #tips #benzine #olie #rijstijl #panne #anwb
Dankzij een zeer vriendelijke website bezoeker, heb ik nu ook de
Shell Helpt-boekjes
14 t/m 23 (behalve deel 19) en een Motorfiets-special 'Wat je moet weten voor je op een motor stapt' in mijn bezit gekregen. Ik heb ze ingescand en aan de verzameling toegevoegd.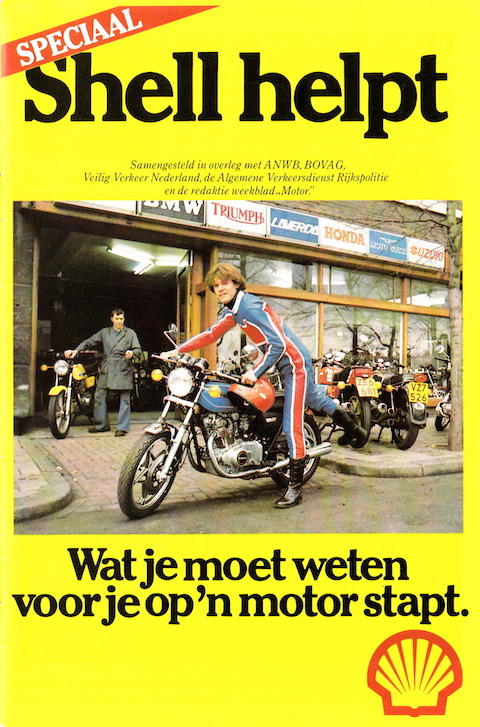 Ze zijn, net als deeltjes 1 t/m 13, ook individueel te downloaden als PDF of ZIP met JPG's.
Veel lees en download-plezier!
PS: Wie deel 19 heeft, of nog andere boekjes uit deze reeks, en deze aan mij wilt verkopen zodat ik ze in kan scannen, dan verneem ik dat graag!
Tweet
---
Shell Helpt boekjes deel 1 t/m 13
| | |
| --- | --- |
| Op een rommelmarkt vond ik eens een mooie Shell-map met daarin 13 boekjes, sleutelhanger, stickers, ijs-krabber, etc.. De hele map is naar onze zoon gegaan bij zijn eerste eigen auto, ook al stamt de uitleg van ver achter ons liggende tijd, actueel is het nog steeds. De enige plek waar ik ze op het web tegenkwam is op Catawiki en daarom kon ik niet anders dan deze leuke boekjes van weleer in te scannen voordat ik ze weggaf. Je kunt de gescande versies hier lezen en downloaden. | |
Tweet
---
See Older Posts...