Check / Identify which version of Mac OS X is on your Recovery HD partition
Wednesday, Dec 21 2016, 10:31
Apple, Disk, Mac OS X
Permalink
There is an easy way to check which version of Mac OS X is on your Recovery HD partitions.
Since you can have such a partition on each attached Mac-formatted disk, it's interesting to know if they are all up-to-date.
To find out how,
click here
!
Switch from Microsoft SkyDrive or OneDrive to Google Drive
Sunday, Apr 17 2016, 14:06
books, Disk
Permalink
Goodbye 3.5 inch floppy disks (follow up)
Friday, Jan 24 2014, 10:57
Disk, History
Permalink
I moved the disk covers from the old blog post + some new covers I found to
this separate web page
. If you have some floppy covers that are not listed, you can mail an image and I'll add it to the collection.
Goodbye 3.5 inch floppy disks
Monday, Aug 22 2011, 18:51
Disk, History
Permalink
I was cleaning up my IT-stuff, like cables, manuals and old software (a 2-yearly routine) and finally found no use anymore for software on floppy disks. I liked the diversity of the prints on the metal labels and found that a part of this IT-history that is now closed, could be saved. So I scanned a few: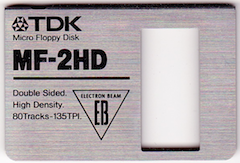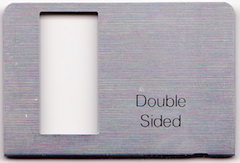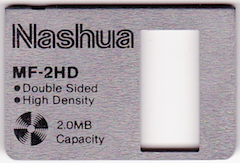 More of these
on this page
!
If anyone feels (s)he likes to add some to this 'collection', feel free to email them to me.