E$DBL subroutine library handleidingen
Monday, Nov 30 2015, 20:56
DBL, DECVAX, OpenVMS, programming, Windows
Permalink
Eindelijk na jaren is ook mijn
E$LIB subroutine bibliotheek
voor
Synergy/DBL
(kort na de overname van DIBOL ook wel Synergex/Language genoemd) online. De routines stammen uit 2000 en zijn terminal-gebaseerd en niet geschikt voor het maken van web-applicaties.
Met mijn ex-bedrijf EARTH Software Development (nu SDS82) heb ik deze routines veelvuldig ingezet bij Briscon Software en Wielens Aandrijftechniek.
Tamiya Centurion MkIII interior drawing
Friday, Nov 13 2015, 09:16
History, Military
Permalink
Bij het opruimen van de boekenkast kwam in een incomplete handleiding van een oude plastic modelbouw tank tegen, een Centurion, van het merk Tamiya. Omdat ik met de handleiding toch niks meer kan aanvangen, kan ik net zo goed het interessantste deel posten.
Cleaning up the book shelves I came across an incomplete manual of an old plastic scale model tank from the Tamiya brand. Since I can't do anything with that manual anymore, I might as well post the most interesting part.
(klik op de afbeelding voor de originele scan / click the image for the original scan)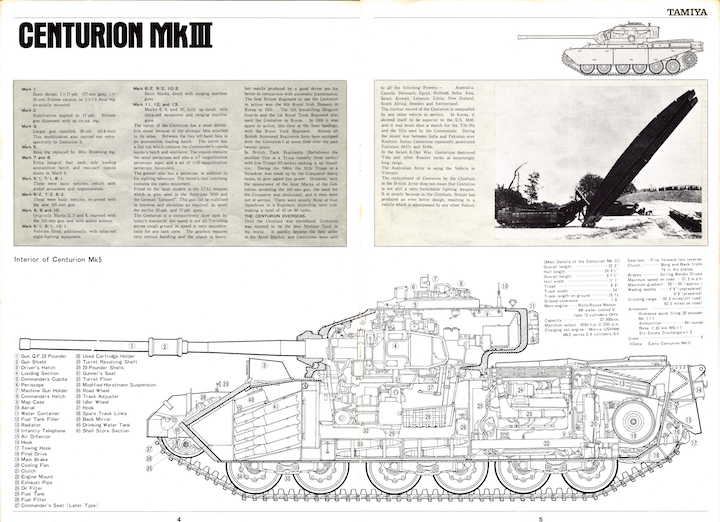 De Saint 0745 - Saint Magazine 13
Tuesday, Nov 03 2015, 12:09
books
Permalink
De voorlaatste Saint Magazine, nummer 13. Nog één.
Geen OCR maar gewone imagescans - dus met Calibre of een Comicbook-reader lezen.
Klik hier om de boeken te downloaden…