HandbrakePM

A tool to batch convert movies
This program converts a lot of video files via the
Handbrake
Command Line Interface application (HandbrakeCLI) - which means that you have to install Handbrake first. Then simply drag and drop video files (
not folders, only files
) onto the icon or window and when you are done, click the gears-icon in the toolbar to start the conversion process.
The application icon is from
177Designs
. The nice toolbar icons come from
Drew Wilson
.
Tweet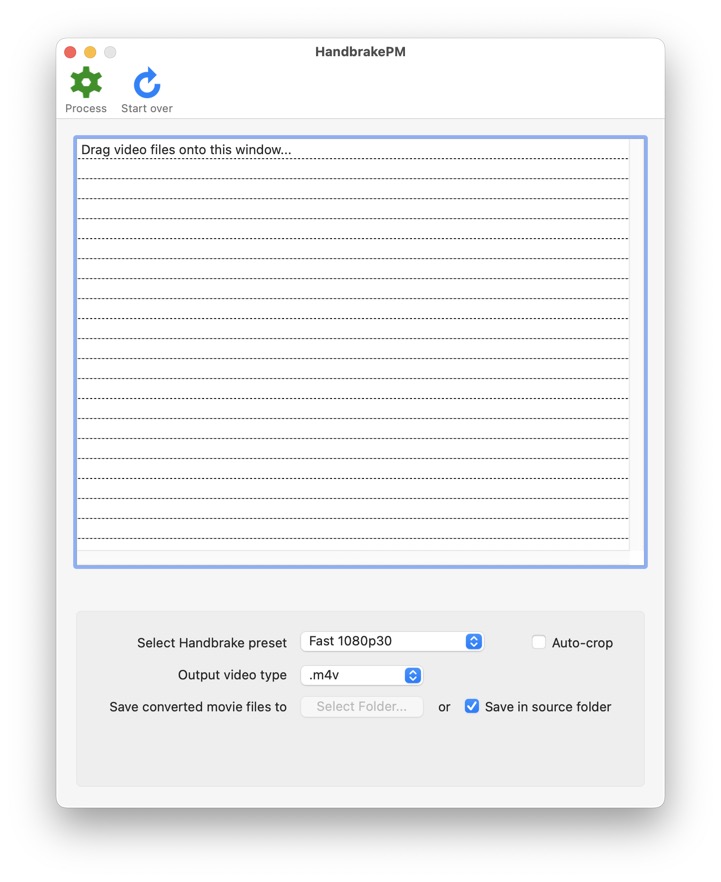 List of files to process
To remove a file from the list, click it and hit the BACKSPACE or DEL (Fn + Backspace) key. The file path is removed from the list.
Select Handbrake Preset
Via this pop-up menu you select the preset to use when converting videos. This app only provides the presets that are built into the HandbrakeCLI.
Output video
You can choose which extension to use: .m4v or .mp4. HandbrakeCLI auto-detects what you want depending on the selected extension.
Save converted movie files to
Select the folder where to store the converted movie-files. You must either select an output folder or check
Save in source folder
, which saves the converted videos in the same folder as the original.
---
You can drag and drop files on the application icon in the Finder or in the Dock, whether it is running or not. If the application is already running, the newly dropped files will be added to the current list.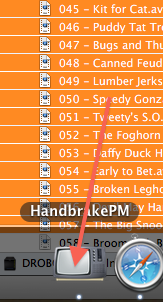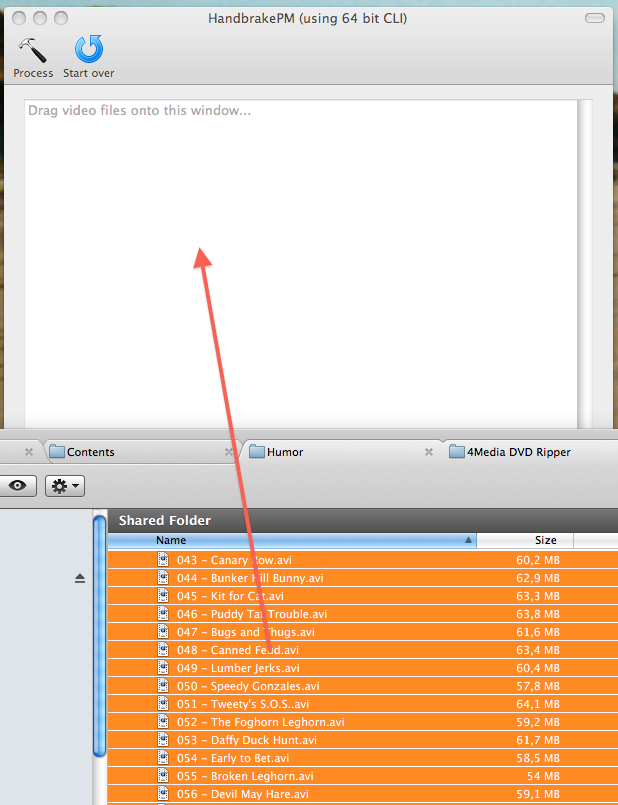 ---
Toolbar
| | |
| --- | --- |
| | The Process button processes all the files in the list. |
| | The Start over button only resets the list. The other settings remain untouched. |
---
It shows its progress via mac OS Notifications, which you can control via System Preferences: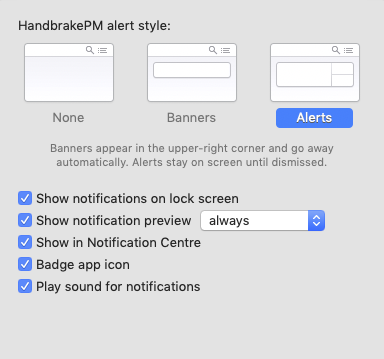 ---
---