Connect your Mac to the TOR Network

Browse and download anonymously
---
Tweet

The next step is to run it. As it starts, it begins with an application called Vidalia which sets up a tunnel to the Tor Network. Next, a browser is started - a Firefox derivate. It is important to always run this application this way first, when you want to connect. After we copied the settings from the TorBrowser, we can quit it. Vidalia will stay open until you quit it.
When the TorBrowser says 'Congratulations, you are now connected...', etc., then open the applications Preferences and click the 'Advanced' (1) cogwheel-button at the right of the toolbar. Then select 'Network' (2) from the list of tabs and then click 'Settings' (3).


In the 'Settings' pane, you see that the Tor Browser is configured with a manual proxy configuration. Now you already know where this is going... Note the IP-address (which is the loopback address of your own Mac) and the port.

Important: do not copy the port number you see here. It differs on every Mac and even may differ every time you reconnect to the Tor Network.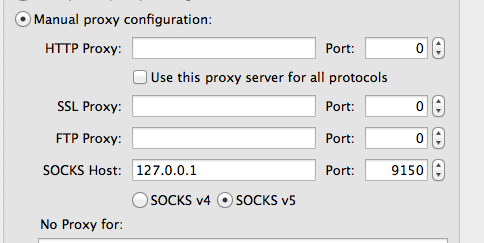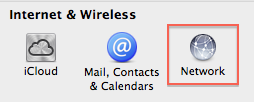 You can now quit the Tor Browser, but leave Vidalia running - that is your gateway to the Tor Network.

The next step is to choose 'System Preferences' from the Apple-manu and choose 'Network'
Choose your active network connection (1) and click 'Advanced...' (2)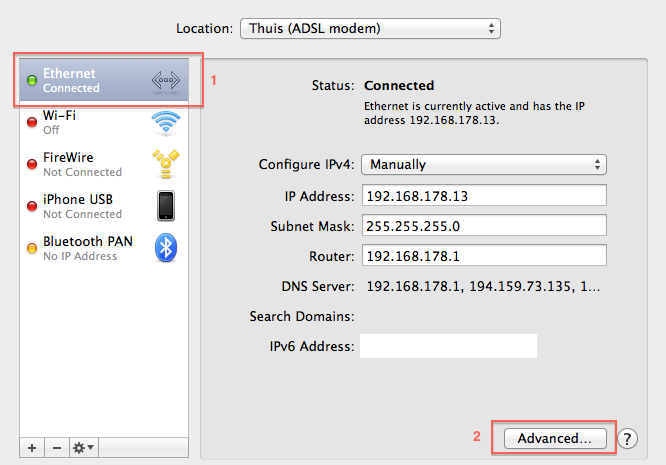 When you have that, choose the 'Proxies'-tab (1), check the 'SOCKS Proxy' (2) from the list and enter the IP-address and port number (3) which you noted earlier from the network settings from the Tor Browser.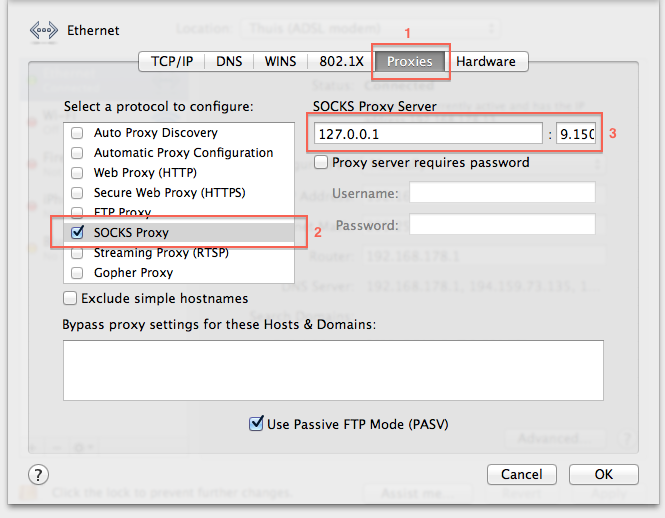 Click 'OK' and then click 'Apply'.


Now all your Mac's internet traffic is routed via the Tor Network - you can use any browser, any torrent-client, it does not matter.

It is of course all a bit slower than normal, but hey, with today's (semi)-governmental internet-censorships and other restrictions, which are really big nuisances, one is likely to accept some smaller nuisances like a slower connection.

If you are done and want your regular internet connection back, simply quit Vidalia and uncheck the 'SOCKS Proxy' in the 'Network'-system preference. And when you want to reconnect, start again at step 2.