Smart Mailboxes in Apple Mail
Thu, Jan 21 2010, 18:56
Apple, Email, Mac OS X, software
Permalink
Smart Mailboxes in Apple's Mail are cool! I have set up an
In & Sent
smart mailbox which shows me all my incoming and sent messages, grouped by thread. Here's how to set it up:
First, create a Smart Mailbox: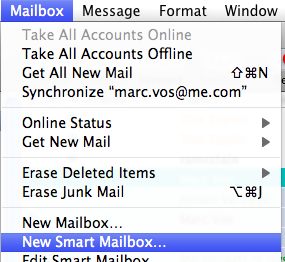 Then and add all Inboxes and Sent mailboxes from the email accounts you use. Choose the rule 'Message is in Mailbox' for every entry as I did in the example below.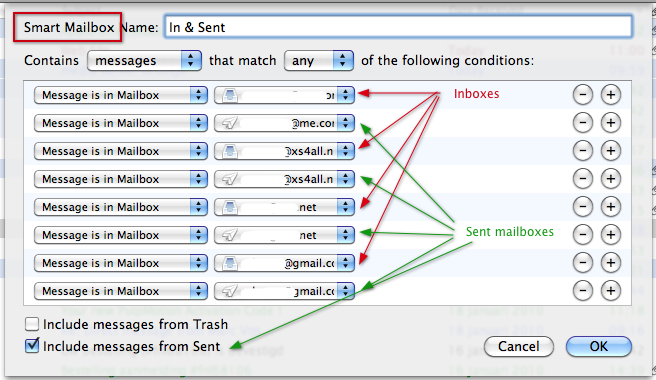 Next, drag the Smart Mailbox to the top in sidebar. Then you have it at hand all the time.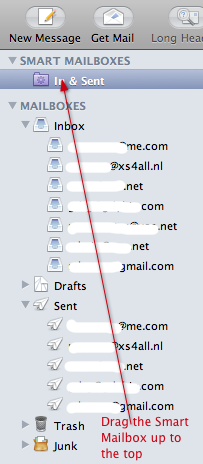 And last, set the view to Threaded: