Move The Creator 7 assets folders to Dropbox on macOS X #creator7 #laughingbird #dropbox #lbsoftware
Thursday, Jul 05 2018, 15:13
Apple, Art, Disk, Mac OS X, Projectmanagement, software
Permalink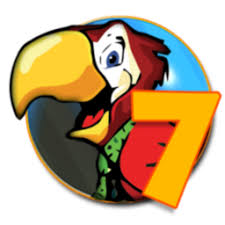 When you use
The Creator 7
to make logos and banners, you are bound by the software to use the folders
~/Documents/Laughingbird Documents/Logo Elements
and
~/Documents/Laughingbird Documents/Logo Libraries
I have got the solution
to moving these two assets folders to, in my case,
Dropbox
and still use The Creator 7.
Leer jezelf programmeren
Tuesday, Dec 02 2014, 14:12
books, Javascript, programming, Projectmanagement, software
Permalink
Ik zag dat mijn ooit geschreven boeken en artikelen nog niet op de site stonden. Lang geleden heb ik een poging ondernomen het boek 'Leer jezelf programmeren' uit te geven, is niet gelukt: het was te algemeen. Nu dus gratis te downloaden!
Klik hier voor de eerste twee publicaties…
Ik zal eens kijken wat ik nog meer aan interessante artikelen heb liggen die te 'veralgemeniseren' zijn, zodat u ze kunt gebruiken in uw projecten.
'Transfer services from server to server' mind map
Tuesday, Feb 14 2012, 10:27
Mac OS X, Mindmaps, Projectmanagement, Webserver
Permalink
Using mind maps to follow your thoughts and track your findings is really a superb experience, every time again. And especially
MindMeister
, because it is 'in the cloud', i.e. web-based and can be accessed from anywhere and almost anything.
Every one of my personal projects goes into MindMeister if it involves more than just a few scribbles. In this mind map, I have noted all steps I must take, with all peculiarities that arise in the process, to transfer web sites and services from one server to another, in this case from a
virtual CentOS server
to a
co-located MacMini Server
from 2011. Mind you, the
MacMini Server
is no toy anymore - it is blazing fast!
I find this mind map quite interesting and since I am not the only one in the world doing stuff like this, I thought I'd share it so you, reader, might find the information in it somehow useful.