1516 - Bistro im Westpark
Wed, Apr 15 2015, 23:54
Beer, Drinks, Restaurant, Travel
Permalink
Es gibt viele Orte wo man etwas gutes essen und trinken kann. Besonders schön fand ich
Brauhaus 1516 am Westpark in Ingolstadt
(siehe in
Google Maps
). Gutes essen, selbst gebrautes Bier, tolle Menükarte und geldbeutelfreundliche Preisen!
There are many places where you can eat and drink something good. I particularly liked
Brauhaus 1516 at Westpark in Ingolstadt
(siehe in
Google Maps
). Good food, homemade beer, great menu and purse-friendly prices!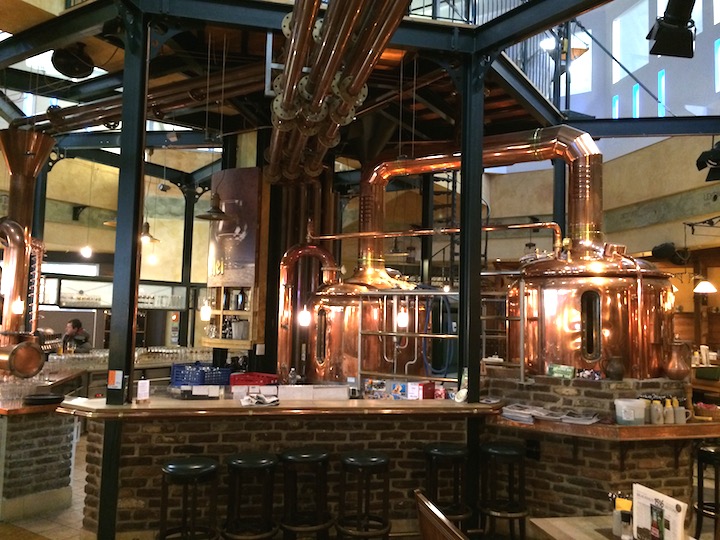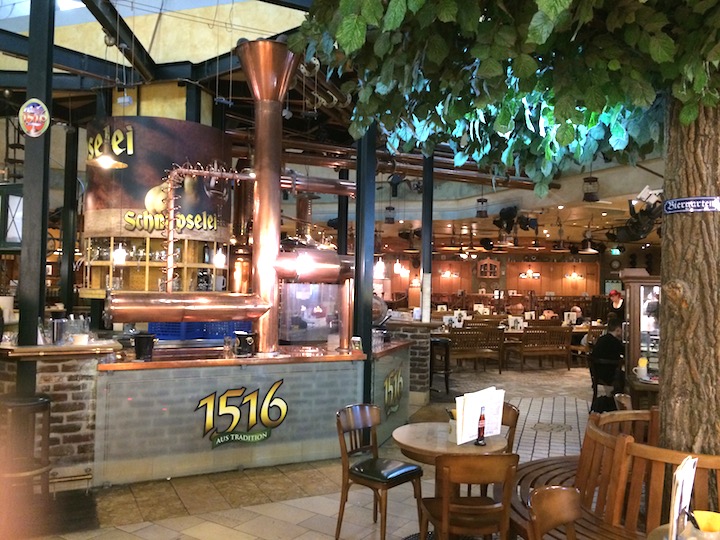 Landgasthof Vogelsang / Gästehaus Oppenheimer, Weichering
Wed, Apr 01 2015, 19:41
Hotel, Restaurant, Travel, Vacation
Permalink
Urlaub in Bayern oder Geschäftsreise nach Ingolstadt? Überlege
Landgasthof Vogelsang
oder
Gästezimmer Oppenheimer
in
Weichering
, ein Dorf nicht weit von
Ingolstadt
, der Hauptsitz von
Audi
. Weichering hat ein Bahnhof mit eine supergute Verbindung nach Ingolstadt. Man kann in Weichering und Umgebung sehr schöne
Spaziergänge
machen im Frühling oder Sommer wenn es schön trocken ist, weil im Herbst oder Winter finde ich es nichts - nass und dreckig.
NL: In Duitsland gaat men over het algemeen al vroeg aan het werk - rond 5:30u hoort men al de gasten, klokken, landbouwtrekkers, vrachtwagens en treinen voorbijkomen. Dat zijn wij Nederlanders zo niet gewend. Dat is niet alleen hier in Bayern zo, ook in de Pfalz en Brandenburg. Het beste is ook gewoon vroeg naar bed te gaan. Bij LGH Vogelsang vind ik de beste kamers de nummers 26 en 28 in het Winterhuis; nr 28 heeft ook nog een terras! Bij GH Oppenheimer is de tweepersoonskamer de beste kamer.
DE: In Deutschland geht man früh an die Arbeit - rund 5:30 hört man schon die Gäste, Glocken, Trecker, LKWs und Züge vorbei kommen - dass sind wir aus die Niederlande so nicht gewohnt. Dass ist nicht nur hier in Bayern, auch in der Pfalz, Brandenburg, u.a. muss man halt früh ins Bett. Bei Vogelsang ist darum die beste Zimmer zu finden im Winterhaus: nr. 26 oder 28 - ein Doppelzimmer (mit Terrasse) und ruhig. Bei Oppenheimer ist das Doppelzimmer das beste Zimmer.
LGH Vogelsang hat ein Restaurant wo man sehr gut essen kann - die Produkte kommen hauptsächlich von lokale Lieferanten. Frühstück ist bei beide echt gut.
LGH Vogelsang hat auch ein Saal für Tagungen, Feste und andere Veranstaltungen. Die Einhaber von beide Gasthöfe sind alle sehr freundlich und hilfreich. Dank Hilfe von Frau Oppenheimer hat unser Sohn jetzt ein Zimmer in Ingolstadt gefunden.