World War 2 Propaganda Posters
Tue, Mar 02 2010, 15:27
Art, History, Military, WW2
Permalink
I have collected a lot of WW2 posters from the internet out of interest and not knowing actually what to do with them, I came up with the idea to make a collage out of them. So I did. There are currently two sets : Allied and Nazi. I suppose the Japanese also have posters, but the difficulty is that I probably can't read them. Nevertheless, the collages are great desktop backgrounds if you set the background to change every now and then.
You can preview and download all posters
here
.
Here are some samples: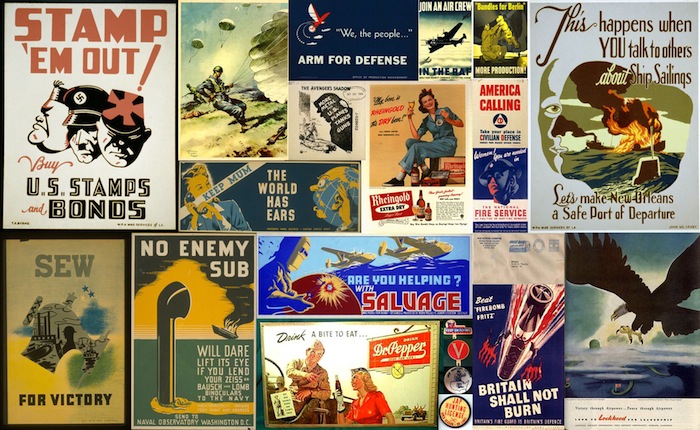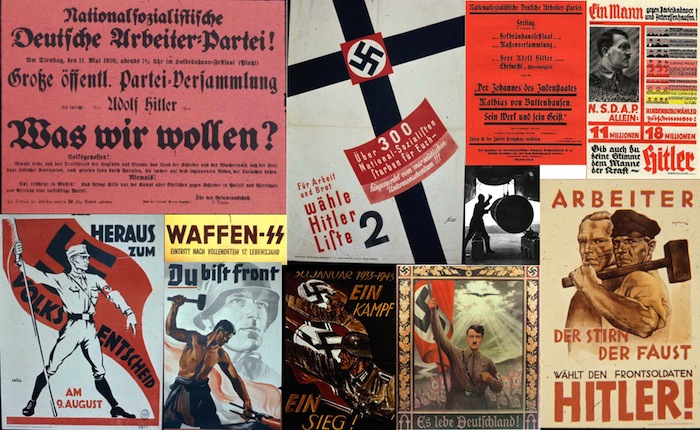 Inhoudsopgaven iCreate 1 t/m ...
Mon, Mar 01 2010, 10:10
books, Mac OS X, Photo, video
Permalink
Ik heb een abonnement op
iCreate
en omdat F&L dit magazine niet digitaal uitbrengt, houdt ik de inhoudsopgaven digitaal bij in
Evernote
, zodat ik ze toch kan doorzoeken naar een bepaald onderwerp. Ik heb dit Evernote notieblok shared gemaakt, zodat iedereen kan het gebruiken om te zoeken naar een artikel:
https://www.evernote.com/pub/macvos/icreateinhoud
Rechtsboven is een zoekveld en daarmee kan je
alle
inhoudsopgaven doorzoeken naar steekwoorden, ook die met plaatjes of PDF inhoud. Evernote haalt de tekst er uit en slaat die apart, doorzoekbaar, op! Echt super!
Links zie je een knop 'Attributes'. Als je op het pijltje klikt volgen er submenus. Als je die opent door op het pijltje te klikken, krijg je extra filters waarmee je het overzicht kan aanpassen. Bijvoorbeeld 'Attributes->Contains->PDF' laat alleen de inhoudsopgaven zien met PDF inhoud. Dat heb ik gelukkig niet allemaal zelf hoeven te regelen, daar zorgt Evernote voor!


[De link naar Evernote bestaat niet meer - ik heb mijn abonnement opgezegd en zag geen reden om de oude inhoudsopgaven te bewaren]