At the Lasso Developer Conference 2010
Fri, Nov 05 2010, 00:16
Lasso, Mac OS X, programming, software, Windows
Permalink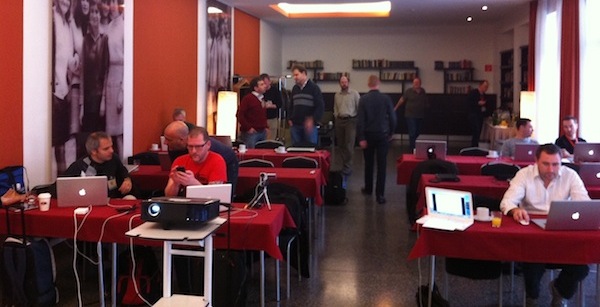 The
Euro Lasso Developer Conference 2010
was held in Berlin on 30 and 31 of october 2010 @
GLS Campus Berlin
. Organized by
ANU Internet Services
, this was a great idea and happening. The brand new Lasso 9 was discussed very much; various demos and presentations of code and sites built with Lasso 9.
LassoSoft
announced they found an investor and were getting back on track! Only good news - of course!
It was nice to meet fellow developers who I normally only have contact with by reading and posting to mailing lists.
Thanks to Chris Wik from ANU for his spontaneous idea and rapid put-together of a well done DevCon!
Presentation Videos:
The Eurolasso Channel @ Bambuser
More links:
Database Versioning by Johan Sölve
L-Debug
and
L-Benchmarking
by Ke Carlton

Twitter

Flickr