Weingut Alfred Franger & Sohn
Friday, Apr 01 2011, 20:00
Drinks, Travel, Vacation, Wine
Permalink
Last week a friend and colleague of mine took me to visit a vineyard in the region where we work. After a 30 minutes drive we arrived in a small village called Heuchelheim-Klingen where Weingut Alfred Franger & Sohn is long-standing. My friend knows these people for over 15 years already and we were very friendly welcomed. And after 15 minutes we were already in the wine-tasting room!

I told the lady of the house that I lately find that most German wines all taste the same, in some way. She began to laugh and told me that the taste I meant, is typically for this region! So she poured a centimeter of a light red wine, and that was exactly the taste I meant. Then we went on to taste some other red wines - and oh man, was I surprised! Completely unexpected flavours of oak, lychee, smoked wood, vanilla and more.
Their son, who is also in the family-business, joined us and he is really full of enthusiasm and has a drive to make the best wines and trying out new ways of doing this! We were given the honor to taste a wine, bottled last weekend, made through a completely new and daring process. Well, even a week old, this young wine was really fantastic!
My friend had planned to go here anyway to buy a few boxes. But he was by car! I had come to work by train. So I just picked one bottle of each wine I was allowed to taste during our pleasant conversation and dragged a box home with me.
Being with real wine-lovers and talking about wine and such, is always very nice. So I list here some of their, all very good!, wines, in no particular order (but it might be alphabetic), and my favorites are marked: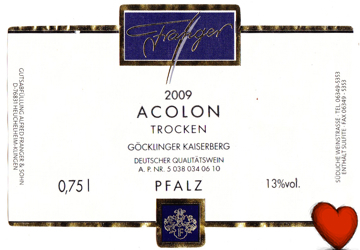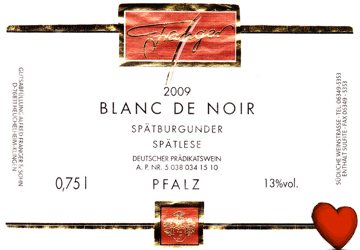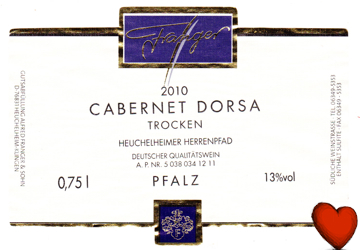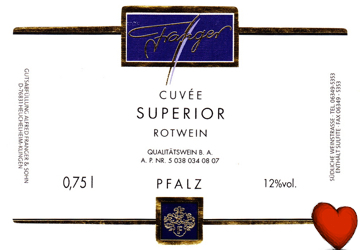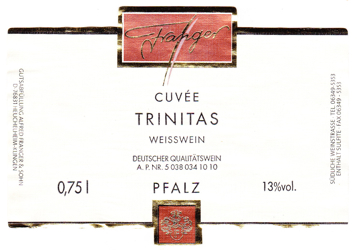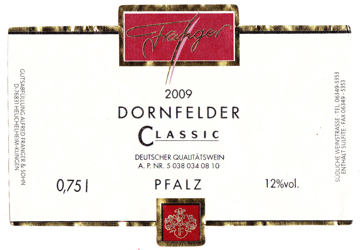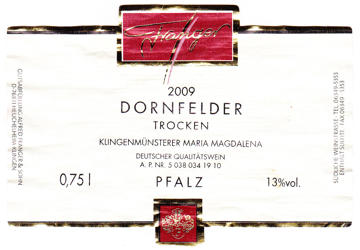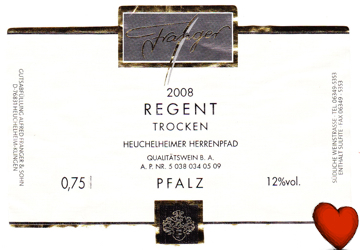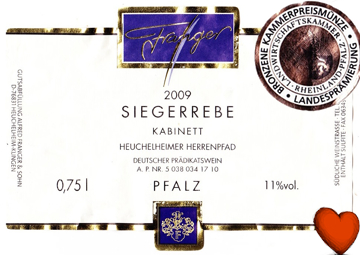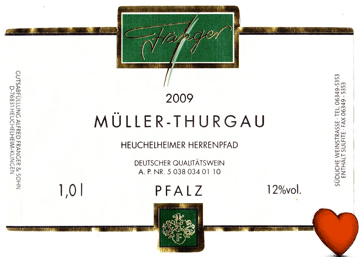 Here are some photo's from their street and terrace: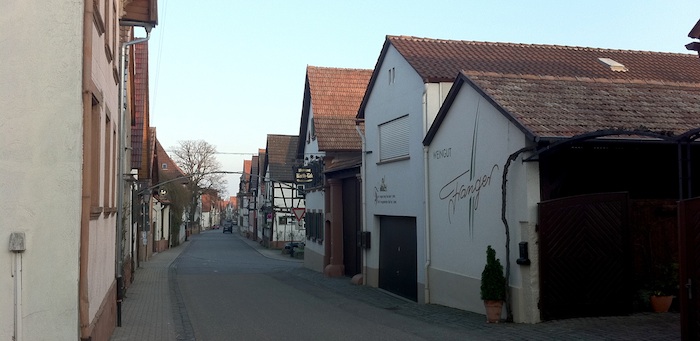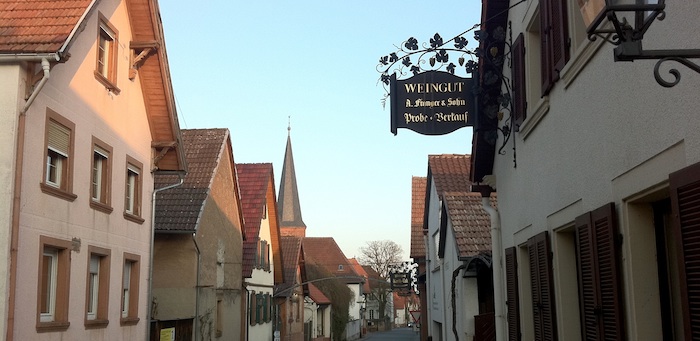 A view of the village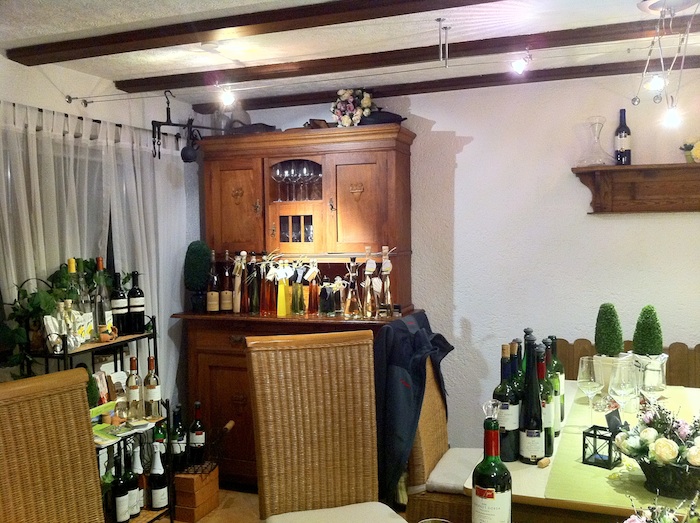 The tasting room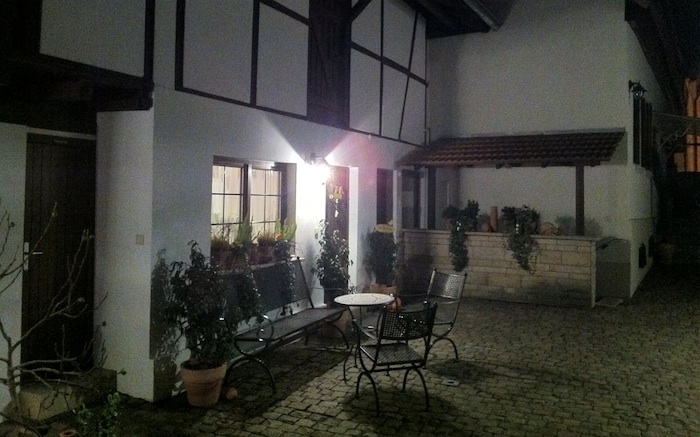 The terrace outside