Berlin
Tue, Nov 16 2010, 07:52
Hotel, Travel, Vacation
Permalink
End october 2010 my wife and I went to Berlin where I attended the Lasso Developer Conference 2010 (see previous post). We planned a long weekend so we could see something of the famous city. I have never been there before! We had such a nice weather, it really was amazing.
Via a tip of a good friend of ours, we booked an apartment, instead of a hotel, via
Airbnb
. I found a
very nice apartment
, right in Berlin Mitte. The photo's on the Airbnb site show exactly how the apartment is. But it also has a balcony where we had our breakfast every morning! On top of all this, the apartment also offers a DSL internet connection for free - wifi or cable. By renting an apartment, we could spend our money during the day and cook for ourselves at the apartment.
I made a panorama of the living room:

and here's a shot of the nice balcony: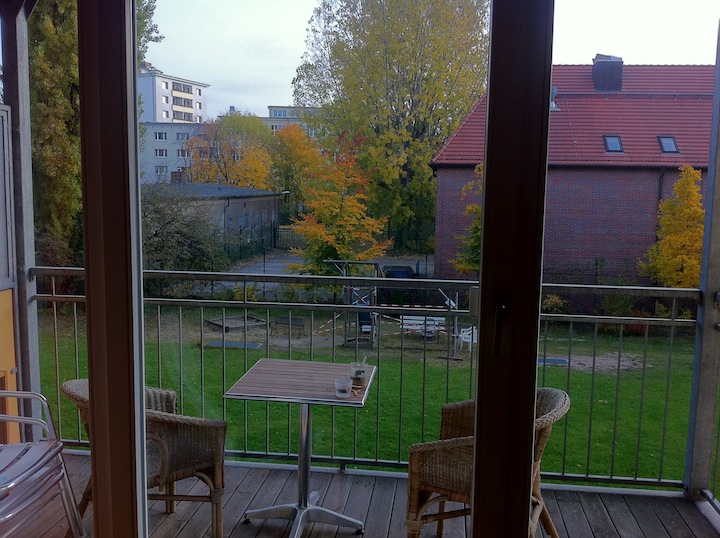 It was soo quiet in Berlin Mitte, you hardly imagine yourself in the middle of a mega city. I can really recommend this and I would certainly rent it again when we go back - I haven't seen all of Berlin yet. We only did the major touristic stuff by foot and bike. Funny, look at the shape of the route we took: